Montana man gets 40 years in $2 million Ponzi scheme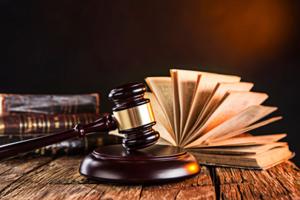 MILES CITY — A Montana man convicted of embezzling $1.9 million from 18 people he convinced to invest in his "house flipping" business has been sentenced to 40 years in prison and ordered to pay restitution.
Judge Michael Hayworth with Montana's 16th Judicial District sentenced Richard Brandt on Monday to 60 years in prison with 20 years suspended on six felony counts including theft by embezzlement, fraudulent practices, scheming to exploit elderly people and running a pyramid scheme.
State prosecutors said Brandt, from Miles City, told people they were investing in a business in which he would buy, remodel and sell homes in Nebraska and Missouri.
Victims testified about the stress they suffered after losing life savings. Brandt apologized, saying he never intended to hurt anyone.
But Judge Michael Hayworth said the crimes from January 2011 to June 2015 required planning, juggling and manipulating and that Brandt located new victims when his current plans did not work. The fraud was not exposed until one victim was being thrown out of a nursing home because Brandt had embezzled about $90,000 from her bank account, prosecutors said.
Darvin Leidholt said he invested with Brandt to buy a house for himself and his mother, who needed a home without stairs due to balance issues, the Miles City Star reported.
Leidholt testified he had a mild heart attack when the deal fell ...
Added: one year ago