Rebel Frost Campos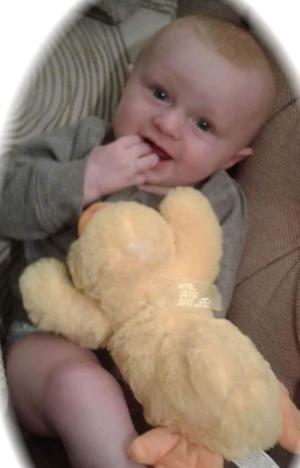 Rebel Frost Campos
MILES CITY — On Nov. 13, 2016, Rebel Frost Campos was born in Miles City, to Amanda Pinoteau and Charles Campos.
In his short time with us, he brought us lots of joy, love, smiles, and laughter. His toothless smiles could light up a room. Everyone who met him couldn't help but love his cherubic little face and smile. His blue eyes sparkled with love and his giggle was contagious. He will be greatly missed.
Our sweet angel left us on April 26, 2017, and now he is a true angel, lighting up heaven. His five months with us were not nearly long enough but he will be forever in our hearts.
He is survived by his mother, Amanda Pinoteau; father, Charles Campos; sister, Lyric Campos; brothers: Phoenix Campos, Landon Kopp, and Rion Pinoteau; as well as his grandmother, Kim Kopp.
Added: one year ago