More people could access drug, alcohol abuse treatment under new law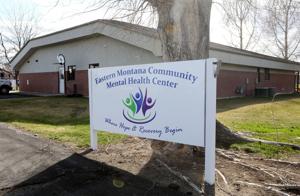 The Eastern Montana Community Mental Health Center in Miles City has plans to offer substance abuse treatment out of its Glendive satellite office after the passage of a law that gets rid of a 40-year-old statute that did not allow for duplication of services.
When the Bakken oil boom peaked, and substance abuse spiked along with it, Jim Novelli wished he could have offered substance abuse treatment out of his clinic's offices near the North Dakota border.
Even though the Eastern Montana Community Mental Health Center provides mental health and substance abuse services across most of the eastern side of the state, it couldn't treat people for drug and alcohol addiction in Dawson County under a 40-year-old law that only allowed one state-approved provider in an area.
"Unfortunately for some of the people that follow the oil, that comes with the consequences of sometimes of drugs and alcohol," said Novelli, the executive director of center. "There was quite a bit of need for services."
But this summer the decades-old limit will be lifted and Novelli plans to start offering services out of the center's satellite office in Glendive.
Original intent
In the 1970s when there weren't enough treatment centers, the state established a law against duplicating services as a way to encourage clinics to spread geographically instead of concentrating in a few areas.
"It was set up so that we could have cove ...
Added: one year ago