Brandon Scott Birkley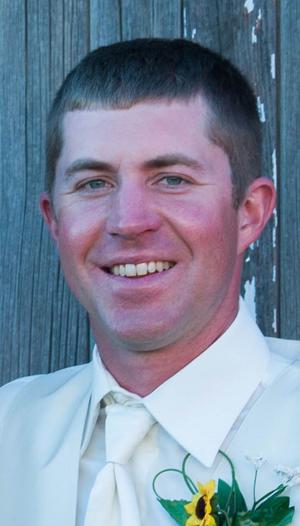 Brandon Scott Birkley
CIRCLE — Brandon Scott Birkley, 33, of Circle, passed away in Aurora, Colorado, on April 1, 2017, after a brief but hard fought battle with leukemia. Visitation will be held from 5-7 p.m., on Friday, April 7, at the Circle High School Gymnasium. Funeral services will be at 4 p.m., on Saturday, April 8, at the Circle High School Gymnasium with Pastor Gene Erickson officiating. Private family interment will be at a later date on the family ranch. Silha Funeral Home of Glendive has been entrusted with the arrangements.
Brandon was born in Wolf Point on Jan. 9, 1984, to Randy and Shelley (Arnston) Birkley. He graduated from Circle High School in 2003, and attended Montana State University in Billings and North Dakota State University in Fargo. A gifted athlete, he excelled in basketball, football and track while in high school and received college scholarship offers in all three. When he wasn't on the field participating in sports he played the drums in the band to support the other athletes.
He worked at Lithia Dodge in Billings as a mechanic and at construction companies in Miles City and Minnesota, but his lifelong dream was to raise cattle and continue his family's long held ranching tradition.
In 2013, he began building his own herd of cattle on the newly formed Crazy Three Ranch near Circle. On June 6, 2015, he married the love of his life, Jennifer René Trotter. Together they planned to raise a family in the ranching tradition and he felt he was living his dream. He spent much of the last year building a new barn with Jennifer on their new ranch and was proud to have finished it by calving season this spring. He loved the old-fashioned ways of the ranching life, loved to ride his horse and move cows on horseback with his cow dog Harley by his side. He loved to go out with Jennifer onto the ranch and look at the cows while watching the sunset on the spot they had chosen to build a house and raise their family.
Brandon was curious about many things and became very skilled at metalworking, woodworking and mechanics. Jennifer's Grandpa Bob gave him an old White tractor that everyone thought would never run again, and Brandon restored it and soon had it running like a top. He loved a good cup of black coffee, country music, especially Dwight Yoakum, and movies. Loyal to those he loved, he was always willing to help a neighbor or friend in need expecting nothing in return. In everything he did he gave his all and lived his life with zest and courage. Brandon will be missed by all who knew him.
Brandon is preceded in death by his maternal grandfather, Clifford Arnston.
He is survived by his wife, Jennifer, of Circle; parents, Randy and Shelley Birkley, of Circle; sister, Lorena (Tommy) Stypula, of Sheridan, Wyoming; maternal grandmother, Helen (John) Rabenberg, of Wolf Point; paternal grandparents, Wayne and Colleen Birkley, of Hawk Springs, Wyoming; niece, Emmy Lynae Stypula, of Sheridan, Wyoming; mother- and father-in-law, Karen and Mike Trotter, of Richey; many aunts, uncles and cousins as well as brothers- and sisters-in-law, grandparents-in-law; and his beloved dog Harley.
Remembrances and condolences may be shared with the family at: www.silhafuneralhomes.com.
Added: one year ago