Smallest bonding bill to fund local infrastructure projects likely dead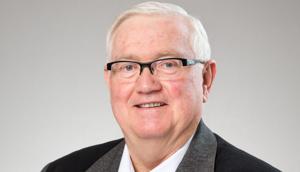 HELENA — The leanest infrastructure bonding bill proposed by the Montana Legislature appears dead after a Monday vote by the House Appropriations Committee.
Members of the committee had split Gov. Steve Bullock's infrastructure proposal into several smaller bills organized by project type, paying for most with cash. House Bill 645, carried by Rep. Mike Cuffe, R-Eureka, would have approved $33.4 million in state bonding to pay for water, sewer, road and bridge projects.
The House budget committee tabled the bill by a 13-9 vote. The measure is dead unless a representative moves to blast it out of committee to appear before the 100-member House no later than Thursday.
"It should give pause to both caucuses and anyone else with interest in bonding issues," Cuffe said after the vote.
Another larger bonding bill remains alive in the Senate.
Senate Bill 367, carried by Miles City Republican Sen. Eric Moore, also includes $27 million for a new Montana Historical Society museum, $25 million to renovate Montana State University's Romney Hall and $11 million for a new veterans' home in Butte.
It passed the Senate Finance and Claims Committee on a 15-3 vote last week and should appear before the full, 50-member body later this week. It must be approved and moved to the House by Friday.
Added: one year ago