Two Senate Republicans seek to eliminate or privatize Montana State Fund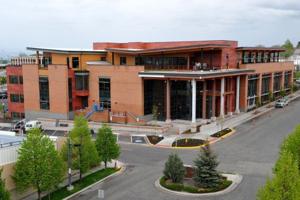 This photo from June 2010 shows the 110,000-square-foot Montana State Fund Building in the Great Northern Town Center. 
Moore
Thomas
MISSOULA — The state's largest provider of workers compensation insurance would be eliminated or privatized under two bills soon to be introduced by prominent Senate Republicans.
The semi-public Montana State Fund provides coverage to more than 26,000 businesses, about three-quarters of which are small and pay $5,000 or less in annual premiums. It is a nonprofit public corporation with a board of directors appointed by the governor and confirmed by the Senate, although it operates independently. It is the only provider of last resort in Montana, meaning it cannot turn away customers who private companies might not cover because of high risk levels, such as farmers and loggers. In exchange for that promise and because of its nonprofit status, the fund does not pay premium, property or income taxes like private insurers.
Montana long has ranked among the most expensive states for workers compensation insurance in the country, a fact many businesses see as a deterrent to growth. The question at the heart of the proposals: Would rates drop if private companies did not have to compete with the tax advantages given to the Montana State Fund?
Sen. Eric Moore, R-Miles City, believes so. He has proposed eliminating the Montana State Fund. Existing claims would be administered by ...
Added: one year ago