Tiena Mitchell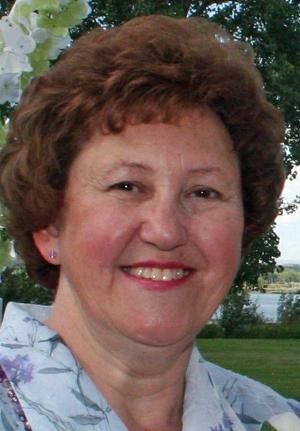 Tiena Mitchell
Tiena Mitchell, 68, passed away in her Miles City home on March 13, 2017. She endured her illness of ALS with strength, courage and dignity. She was and will continue to be an inspiration to many.
Tiena was born in Sidney. She graduated High School in Baker.
In 1975, Tiena married the love of her life, Jim Mitchell. For 41 years, she was proud to be called "his lady." Jim and Tiena have three children. Tiena dedicated herself fully to raising her kids and supporting her husband. She was a wonderful Mom. Tiena was also the beloved grandma of five grandchildren that she was very proud of. Tiena loved all her family and friends.
Baptized in 1984, Tiena was a very dedicated, faithful and active Jehovah's Witness. Tiena loved all of her Christian brothers and sisters and was always regular in the preaching work.
Tiena was preceded in death by her mother, Josie (Hart) Mitchell; her father, Marvin Petersen; and her sister, Marva Hart.
Tiena was survived by her husband, Jim Mitchell; son, Colter Mitchell; son, Levi Mitchell and wife, Lyndsey Mitchell; daughter, Cedar Speer and husband, Zeb Speer; Grandchildren, Lane, Libby, Emily, Dylan, and Ocean. She was also survived by her Dad, Stanley Mitchell; Sister, Rita Mitchell; and Cousin, Karen Kasenberg.
Tiena will be remembered by her friends and family as a beautiful, loving, strong and faithful woman. She will be dearly missed until her resurrection by Jesus to a perfect paradise earth, where she will be able to really live!
Services will be at 2 p.m., Friday, March 31, at the Range Rider's Museum-Memorial Hall in Miles City. Arrangements will be handled by Tiena's Christian Family of Jehovah's Witnesses.
Cards may be sent to: Jim Mitchell, 2319 Palmer St, Miles City MT 59301.
Added: one year ago