What happens after Gov. Steve Bullock suggests closing a college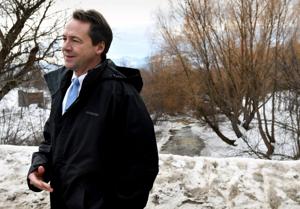 Gov. Steve Bullock said Montana Board of Regents may need to consider closing a college.
MISSOULA — Closing a college isn't on the agenda of the Commissioner of Higher Education or the Montana Board of Regents, according to a spokesman.
And the regents haven't ever voted to shutter a campus, said Kevin McRae, deputy commissioner of communications for the Montana University System, on Friday.
This week, Gov. Steve Bullock suggested the regents might have to consider closing a school, given the possible $23 million hole in the university system's budget, according to The Associated Press. Bullock's proposed budget largely protected higher education, but legislators have proposed reductions.
McRae said the governor was making a point about the magnitude of the $23 million gap in relation to the budgets of the system's small colleges. For example, he said state support for Helena College is just $5.8 million, and it's $7.6 million for Great Falls College.
But the closure of small colleges is a national trend Moody's Investor Service predicted in 2015, given declining enrollment and revenue insecurity across the country.
And at least one proposal to cut state funds to a community college — Dawson Community College in Glendive, ...
Added: one year ago