Dorothy Leatherberry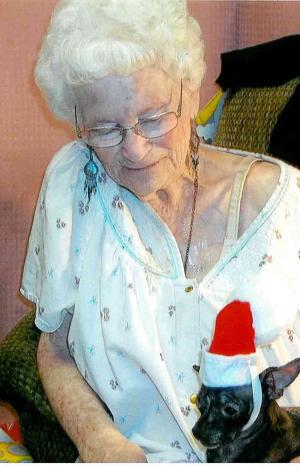 Dorothy Leatherberry
LAUREL — Dorothy Leatherberry was born on Jan. 5, 1935, to Valley and Bertha Kowis. She went to be with the angels on Feb. 26, 2017.
Mom was preceded in death by her parents and her husband Ronald and son Daniel.
She is survived by her sister Alice Williamson in Miles City; daughters, Donna Leatherberry of Billings and Ede(Kim) Bauwens of Fromberg; sons, Jim (Jane) of Buckeye, Arizona, Tom of Fort Worth, Texas, Guy of Sioux Falls, South Dakota, and Chester of Deer Lodge. She loved all her grandchildren, great- grandchildren and great-great-grandchildren.
Her memorial service will be at 1 p.m., March 4, at Smith Funeral Chapel in Laurel.
Added: one year ago