Sidney hospital no longer will perform sexual assault exams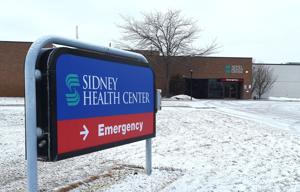 Nurses at Sidney Health Center in Richland County are no longer performing sexual assault exams. The hospital is being sued and won't say why the exams are being suspended.
Victims of sexual assault will no longer be able to get a forensic exam done at the Sidney Health Center.
Sidney Health Center has told local advocacy organizations that the hospital's nurses will no longer perform sexual assault exams, said Helen Schmitt, program director at Richland County Coalition Against Domestic Violence.
The hospital will continue to treat victims for any injuries sustained during a sexual assault, but will then refer them to a nearby hospital for a forensic exam, Schmitt said. 
Sexual Assault Nurse Examiners are trained to gather evidence off a victim following a sexual assault. The evidence may include DNA, pictures of injuries and statements from the victim. The evidence may be used in court to identify possible assailants and corroborate a victim's statement.
Representatives from Sidney Health Center said the hospital would not comment on its Sexual Assault Nurse Examiner (SANE) program because of ongoing litigation.
Both Glendive Health Center and CHI Mercy Medical Center in Williston, North Dakota have SANE services and are about an hour from Sidney. Victims, especially child victims, may go to Holy Rosary Healthcare in Miles City, Schmitt said.
Billings Clinic is also an option since flights ou ...
Added: one year ago