NorthWestern, MDU customers to see rate increases this month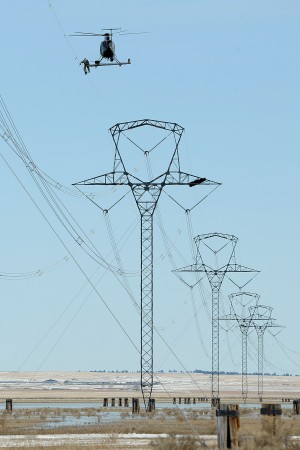 The 500-kilovolt power line from Colstrip to Broadview is the largest in Montana.
Energy bills are going up for customers of Montana's two largest utilities.
NorthWestern Energy customers will see rates increases by 5.83 percent for electricity and 3.73 percent for natural gas on January bills. Montana Dakota Utility customers will see a 2.26 percent increase for natural gas and a 0.96 percent increase for electricity.
NorthWestern reports its typical residential customer will see an increase of $2 a month for electricity and $4 a month for natural gas.
Both utilities will identify the tax-related charges on customer bills beginning this month.
Montana's Public Service Commission, which announced the increases, said a state law allowing utilities to pass taxes onto consumers is responsible for the increase. The commissioners called the state tax law broken ahead of a Friday meeting about when MDU could begin charging customers more.
"The Montana tax system is clearly broken, as is Montana's regulatory code, which allows utilities to automatically pass through these taxes without PSC approval," said Travis Kavulla, commissioner from Great Falls.
Since 2004, utilities have been able to pass a portion of their tax burdens directly onto consumers. State law allows utilities to create a 'tax tracker," looking back at the taxes paid in a previous year in order to set higher rates to cover present year taxes.
Utilities must pay ...
Added: one year ago